Canals are at risk of closing because of a substantial cut in Government funding, the Canal & River Trust has said.
The charity said it is set to lose almost half of its funding after 2027 – amounting to more than £300 million in real terms.
It said climate change, bringing more drought and extreme storms, is taking a heavy toll on the 250-year-old infrastructure, so the loss of funding will have a "potentially devastating impact" on its ability to maintain the 2,000-mile network of waterways.
Although the proportion of its funding is less than its publicly-owned predecessor, British Waterways, the Government's decision would force "deep cuts" to canal maintenance and repair and would force some closures, the Canal & River Trust said.
Environment Secretary Therese Coffey announced on Monday that the Trust will receive a funding package of £400 million between 2027 and 2037, along with £190 million between now and 2027, and that it has to increasingly move towards alternative sources of funding.
Richard Parry, Canal & River Trust's chief executive, said: "The Government review has confirmed the value and importance of the nation's canals and their vital role in our health and wellbeing, for wildlife and nature, and in supporting jobs and the UK economy.
"Yet, at the same time, they have announced a funding decision which puts the very future of canals at grave risk.
"By sharply reducing their investment in the critical work to care for and safely manage this vulnerable national canal infrastructure, the Government is failing to recognise the full cost of sustaining the vital benefits they provide.
"We have ambitious plans for continued growth in income from donations, investments and other funding streams and are also growing volunteer numbers to help with our work.
"However, even taking these into account, the decision by Government leaves a substantial funding shortfall which puts decades of restoration and recovery of these much-loved historic waterways at risk."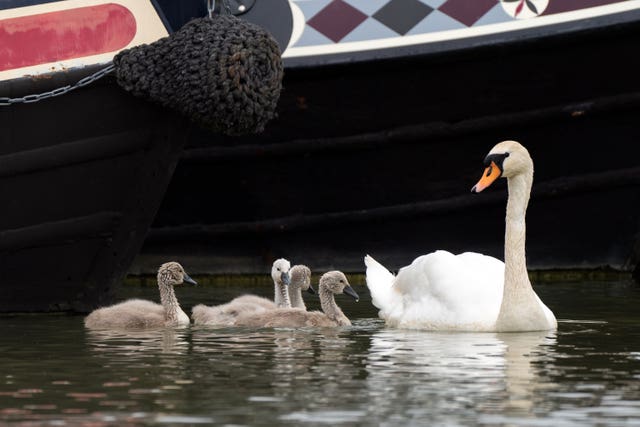 The charity said the canal system saw an "extraordinary renaissance" after losing hundreds of miles of waterways in the 20th century, meaning there are now more boats on the canals than during the peak of the Industrial Revolution.
It also said independent research found the canals to support 80,000 jobs and contribute £1.5 billion annually to the economy, with added benefits such as savings to the NHS over more than £1 billion because of people making active use of the waterways and towpaths.
Mr Parry said: "Our industrial canal heritage is as vital today as it was in the past, and will continue to be in the future, by bringing the benefits of green space and nature corridors into urban areas, as well as contributing to flood defences and transferring water to areas of shortage.
"It is a critical part of our national infrastructure, and its decline would impact communities across the country."
A Defra spokesperson said: "Since it was first created in 2012, we have been very clear that the Trust would have to increasingly move towards alternative sources of funding.
"To date, we have awarded them £550 million funding and are supporting the Trust with a further £590 million between now and 2037 – a significant sum of money and a sign of the importance that we place on our canals.
"We have been discussing this with the charity for some time and have been offering support on how it can increase income from other sources, as per the original objective of the grant funding."