A former Newcastle United player came forward to tell his story about being groped by a youth coach after seeing another ex-pro tearfully speaking on television about his ordeal at the hands of another abuser, a court has heard.
George Ormond, 62, denies 36 counts of indecent assault, one of indecency with a child and one of buggery and is on trial at Newcastle Crown Court.
He was a youth coach for a prominent club in the city and was also involved with youth teams at Newcastle United, volunteering as a kit man, bus driver and general helper.
A former player, who cannot be identified for legal reasons, alleges Ormond came to his room and masturbated beside him and urged him to join in.
He also said two years later, Ormond molested him in his van on the way back from a pub outing.
The ex-player did not tell anyone for years before confiding in his partner, the jury heard.
That was in 2002 when Ormond was reported in the newspapers as being on trial for similar offences, the court was told.
The player told the jury: "She said 'Do you know a coach called George Ormond at Newcastle United?'
"I said 'yes', and she said 'Oh my God, he has been charged with sex assault on young footballers', and I was just like 'Babe, he did that to me'."
When his partner urged him to report the matter to the police, he refused, fearing he would not be believed.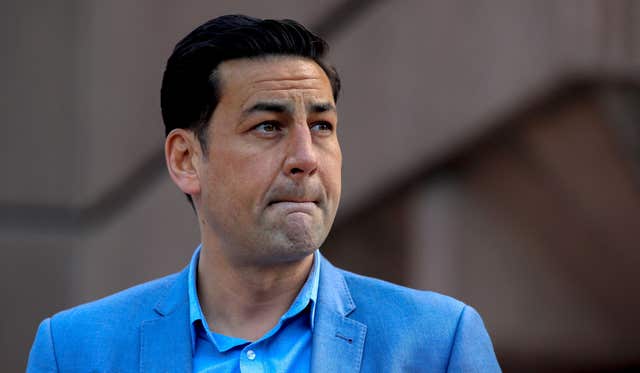 But he told the court he changed his mind in 2016 when he saw former pro Andrew Woodward speaking on television about his ordeal at the hands of coach Barry Bennell, the jury heard.
The player said: "One day I was sat at home watching the Victoria Derbyshire programme.
"Andrew Woodward had come forward, he was explaining what had happened to him.
"He was on the sofa in tears, explaining what happened."
The player said he had also told his therapist what had happened to him, as he sought treatment for his anxiety, but had not made any allegation to the police at that point.
From the witness box, he said: "I would never have had the strength (to come forward) also, would the police believe me, are you going to be taken seriously, are you going to be laughed at?
"As soon as I saw him alone on the sofa, explaining he had been raped, I felt I had to do that, I have to tell my story about what happened."
Another former player who also told the jury he had been sexually abused by Ormond was accused by the ex-coach's barrister Rebecca Trowler QC of seeking compensation from Newcastle United on the back of his allegations.
Giving evidence in court, he said: "I find it extremely insulting to suggest I would come here and stand in a court of law and tell lies for financial gain."
The case was adjourned until Thursday morning.